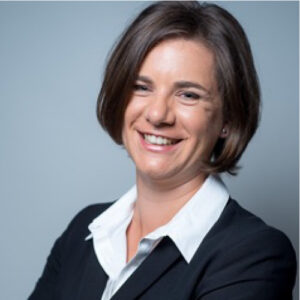 Dr. Nina Hobbhahn, Scientific Policy Officer, EASAC, SAPEA
Dr. Nina Hobbhahn is a Scientific Policy Officer in the EASAC for the SAPEA. 
She is a trained ecologist and has conducted several years of research on plant reproduction and pollination ecology in India, Canada, and South Africa. She is now a Scientific Policy Officer in the European Academies' Science Advisory Council (EASAC), where she manages science-for-policy projects for the SAPEA (Science Advice for Policy by European Academies) consortium, an integral part of the European Commission's Scientific Advice Mechanism. She has managed and contributed to science advisory projects on pesticide authorisation processes, healthy ageing in ageing societies, sustainable food systems, biodegradable plastics, neonicotinoid pesticide usage in Africa, and climate change and health. Through her work she ensures that the scientific expertise contained in the Academies of Science in Europe and worldwide is made available and accessible to policy makers for the development of evidence-based and sustainable policies.